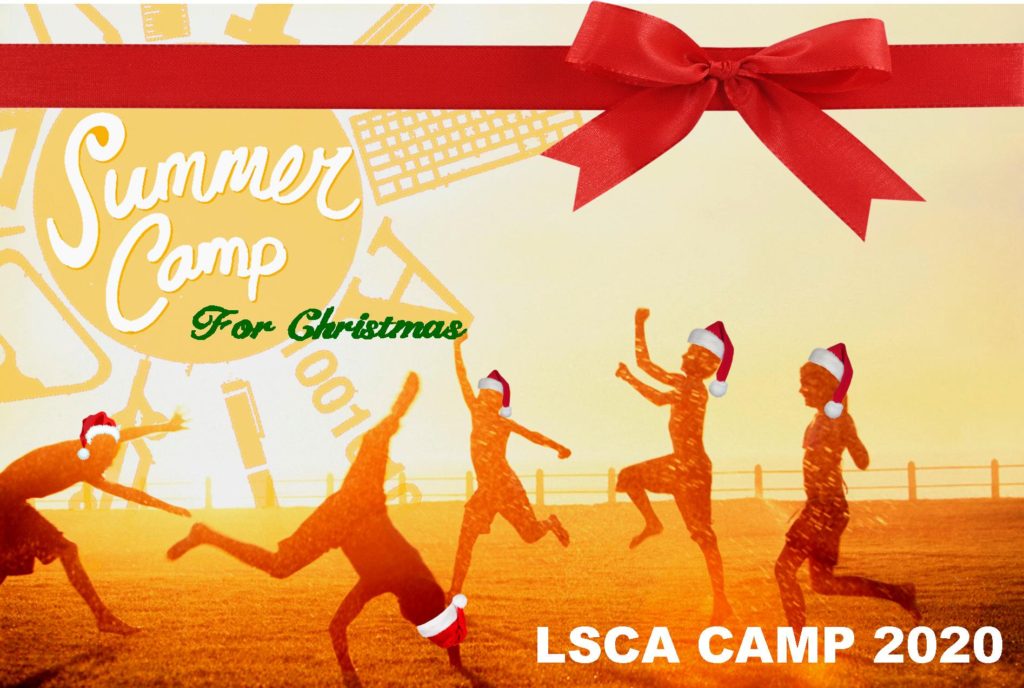 Give the gift of Summer Camp for Christmas!
This year you can purchase summer camp 2020 to give to your camper. The fees include:
A certificate of camper fees paid including registration instructions
a newly designed LSCA t-shirt
canteen fees (if applicable)
$10 early bird discount (if the camper is registered before May 1!)
Orders must be placed by December 6. All T-shirts and certificates will be sent out December 16-18. This purchase does not guarantee the camper's spot at the selected camp. Parent / Guardian must still register the camper using the instructions included by April 30.
To order online now click here.
If you prefer to not pay with a credit card online, then please print out this form to send to LSCA with a check.