LSCA IS CALLING ALL ARTISTS:
Lake Springfield Christian Assembly is asking for all of our campers and adult camp alumni to create and submit a piece of art that expresses your favorite aspect of camp. We know that there are some super creative individuals out there who love LSCA. Show us your art!!! Show us what LSCA means to you.
The selected submissions will have their original art on display at the camp for the rest of 2020. All submissions will be displayed online. Adults and children are encouraged to submit artwork.
The guidelines:
• Artwork is preferably "wall art" or "hang-able"
• Artwork must be original – not a copy of someone else's existing art work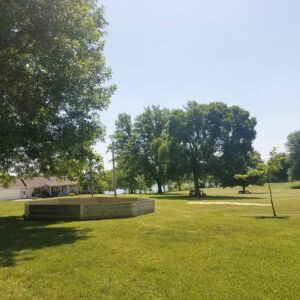 • Artwork must be submitted to LSCA via email (lsca@lscacamp.org) by Thursday, April 30
• Artwork must not exceed 7 feet tall or 4 feet wide
• Submission must include camper's name, current grade (if applicable) and which year(s) they attended LSCA
• Alumni includes: all former campers, staff, and volunteers
Selections/Submissions:
• There will be 4 age groups with separate selections: HS Graduate and older, 9th-12th grade, 5th-8th grade, and K-4th grade
• Pictures of the artwork must be sent to lsca@lscacamp.org by April 30.
• For selected submissions, original artwork must be sent to LSCA at 1674 Lick Creek Lane, Chatham, IL 62629 via USPS, UPS, FedEx, etc.
• Any submissions give unlimited rights to LSCA to display artwork online, in promotions, or other use.